Dr. Mylène Hopf​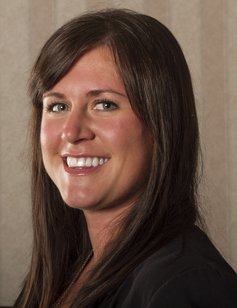 Dr. Mylène Hopf has dedicated her career to helping people live a long, active, and energetic lifestyle free of pain. After graduating Magna Cum Laude from Life Chiropractic College West in Northern California, Dr. Hopf returned to her hometown to join the Vital Posture™ Clinic in 2010.
Dr. Hopf is extremely committed to providing the highest quality care and continually furthers her education and knowledge to ensure her patients receive the best service and care possible. Dr. Hopf has ongoing involvement with the National Upper Cervical Chiropractic Association (NUCCA), a graduate certificate in Pain Management from the University of Alberta, is currently completing a 3-year Diplomate in Upper Cervical Procedures, and is actively engaged with both the Alberta and Saskatchewan Chiropractic Associations. She is also very passionate about concussion management and awareness and is working towards providing appropriate training and education to other health care providers, sports associations, trainers, coaches, and teachers to help control the high prevalence of this potentially devastating injury.
As well as providing high-quality care to her Calgary-based patients, Dr. Hopf also operates a satellite clinic in Regina to help her Saskatchewan patients obtain easier access to NUCCA care.
In her spare time Mylène enjoys hiking, playing volleyball, and has taken a recent interest in horseback riding. You can also find her dabbling in triathlon training or taking nice long runs along the Bow River.
| | |
| --- | --- |
| | This email address is being protected from spambots. You need JavaScript enabled to view it. |
Send a Message
---
Blog
Should My Kids Get Checked? - March 20, 2018
We commonly get questions from our patients about treating children. Whether it's a particular sign that a parent notices, or a concern for the pro-active prevention of issues that they themselves may be suffering from, parents often will inquire if they should get their children checked, and what exactly that process entails.
Intermittent Fasting - February 22, 2018
Diets and fads seem to come and go, and one of the newest "trends" to be making headlines is intermittent fasting. It is not so much a diet as it is a schedule of eating; it isn't so concerned with what you are eating as it is with when you are eating. The most common schedule is a 16:8 rule in which you fast for 16 hours and eat only during an 8-hour window.
Misconceptions About Injury Management - January 18, 2018
If you've ever dealt with an injury, you know that the sooner it's dealt with properly, the faster and more appropriately it will heal. When we are talking about the health of your spine and brain, this is even more imperative.
Read more: Misconceptions About Injury Management - January 18, 2018
Reviews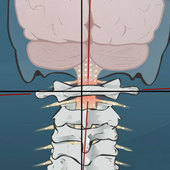 ---
Patient Stories
---