Dr. Michelle Speranza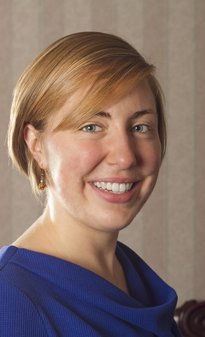 Michelle has long held a passion for serving her community and promoting a healthy, active lifestyle. It was during her undergraduate degree that she was introduced to chiropractic and drawn to learn more about the intricacies of the body's innate healing ability. After graduating with a BSc with Distinction in Anatomy and Cell Biology from the University of Saskatchewan, she moved to Minnesota to pursue her Doctorate of Chiropractic at Northwestern Health Sciences University.
Throughout her studies, Michelle became intrigued by the complex relationship between the upper cervical spine and the nervous system and the overall impact this region has on one's health and ability to function. She began to focus on studying and learning the NUCCA procedure and continues to enhance her knowledge of this specialized technique.
While at Northwestern, she was actively engaged in participating and leading several student clubs and organizations and became President of the NUCCA Club during her final two trimesters. For her final preceptorship, Michelle was fortunate enough to be able to return to Calgary and intern at The Vital Posture™ Clinic.
Michelle graduated Summa Cum Laude from Northwestern Health Sciences University in 2016. During her time there she was awarded a Steward of Chiropractic Award and Student Leadership Award for her involvement on campus and in the community.
Michelle is excited to be a part of the The Vital Posture™ Clinic team and to serve her home community of Calgary. She brings with her a passion for educating her patients and empowering them with the knowledge they need to make informed decisions regarding their health. Her mission is to help others optimize their quality of life, enabling them to do activities they love in a pain free fashion.
In her spare time Michelle volunteers teaching Tae Kwon-Do with the Tecumseh Tae Kwon-Do Club, enjoys being active in the outdoors, and loves to travel the world and experience different cultures.
| | | |
| --- | --- | --- |
| | | This email address is being protected from spambots. You need JavaScript enabled to view it. |
Send a Message
---
Blog
Your Brain's Sewage System - March 13, 2018
If you have ever had a sink clog up, then you know that it may still be able to eventually drain its contents but at a much slower rate than usual; consequently, you will also be left with all the dirty scum on the outside to clean up.
Dysauto…What???? - January 5, 2018
Imagine waking up to your heart racing, breaking out in a cold sweat as a furnace burns inside you, feeling like the world is falling away from your feet as you stand. These are only a few of the sensations that people suffering from autonomic dysfunction or 'dysautonomia' may experience.
Reviews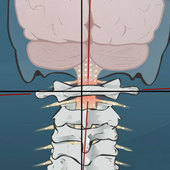 ---
Patient Stories
---